Greetings from Austin Heights!
Thank you for your support and interest shown in our development. At Austin Heights, our commitment to quality, customer service and innovative designs for well- planned development have always remained as our top priority. These sentiments have proven to be correct as we had achieved 100% sales on almost all our 1,000 units of completed and on-going properties.
With today's runaway inflation and fast diminishing value of money, properties have become one of the most selected choices as it is most hedge against inflation. Now that the interest rates & fixed deposit rates have been all time low, it is the rights time to invest your money at good property development. By doing so, you will be investing in an assets that can at least preserve the value of your wealth and at best, enhance it.
As an innovative developer, we have never ceased to find ways to satisfy the needs of our value customers. After much research to move and response to feedback of customer, we will unveil another two (2) more maiden product of Austin Heights which cater for the different needs of the people – Exclusively Limited Beautifully Designated "Twin Villa' & "Linked Bungalow" – Aspen 3B.
This new & upgraded version of Semi-Detached and Super Linked Bungalow Homes come with Value-added features to create exclusive living in Austin Heights which shall include the followings:-
1) Super wide frontage – 55' x 72' – 5 bedrooms + 5 bathrooms with bigger private garden;
2) Super width master bedroom for your enjoyment;
3) Additional rumpus or large patio linked to the dining hall – perfect for family activity;
4) Separate guest hall (living hall) & family hall (dining hall) & rumpus for more privacy and creative space usage;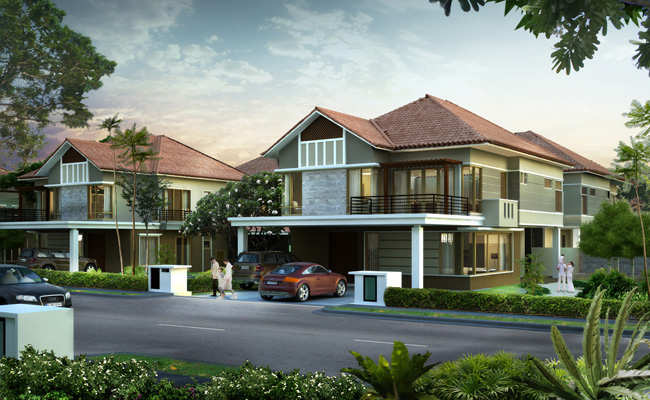 Aspen 3B - "Linked-Bungalow" Type H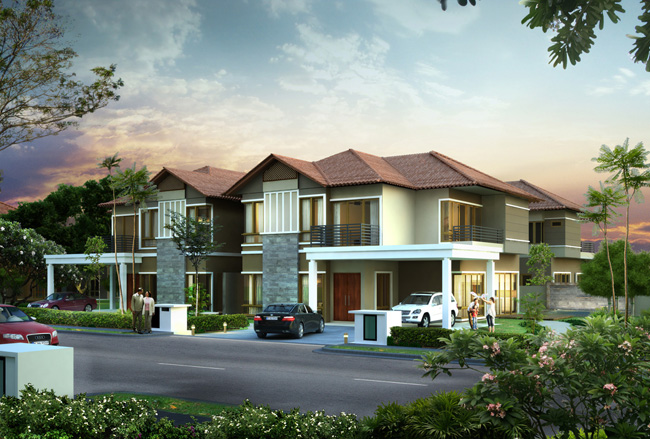 Aspen 3B - "Twin Villa" Type J
If you or your friends and relative have missed the opportunity to be one of Austin Heights residence, we would like to extend an exclusive invitation to you, your relatives and friends to enjoy the privilege of selecting and Exclusively Limited Beautifully Designated :Twin Villa" OR "Linked-Bungalow" – Aspen 3B, at your choice location and also witness the preview of our latest property innovation design.
Share this great news with your relatives and friends who are desirous to be part of this community. Don't miss the chance to own this new & Upgraded version of Semi-d that offer you a bigger and better for your private sanctuary which meets perfect living pleasure in Austin Heights.
We look forward to seeing you there!
Yours faithfully,
AUSTIN HEIGHTS SDN. BHD.
Date: 14/3/2009